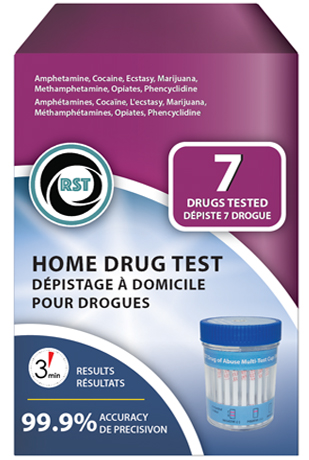 Product Description
Directions: Using this test is as easy as 1-2-3. Collect Sample into the drug screening cup. Attach the lid and rest on a flat surface.  Read results in 3 minutes.
Checks for Amphetamines, Cocaine, Methamphetamines, Esctasy, Opiates, Phencyclidine, Marijuana
Fast results within 3 minutes
For in-vitro diagnostics use. For external use only. Store at room temperature. Do not freeze.